Samsung 65-inch(165cm) 4K Smart QLED TV- 65Q7F
BRAND: SAMSUNG
SKU: 000000000010117280
Availability: Delivery Within 14 Days
Shopping with us is safe & secure


Resolution: 3840x2160


HDMI x 3


USB x 2


Smart TV


HDR 10+


Quantum dot technology


24 Month warranty


Store & Stock Availability
Q Colour
Discover a world of colour volume that will change your thinking about TVs. Q7F's wide colour range is simply beyond compare, and once you see the real world, you'll never settle for less.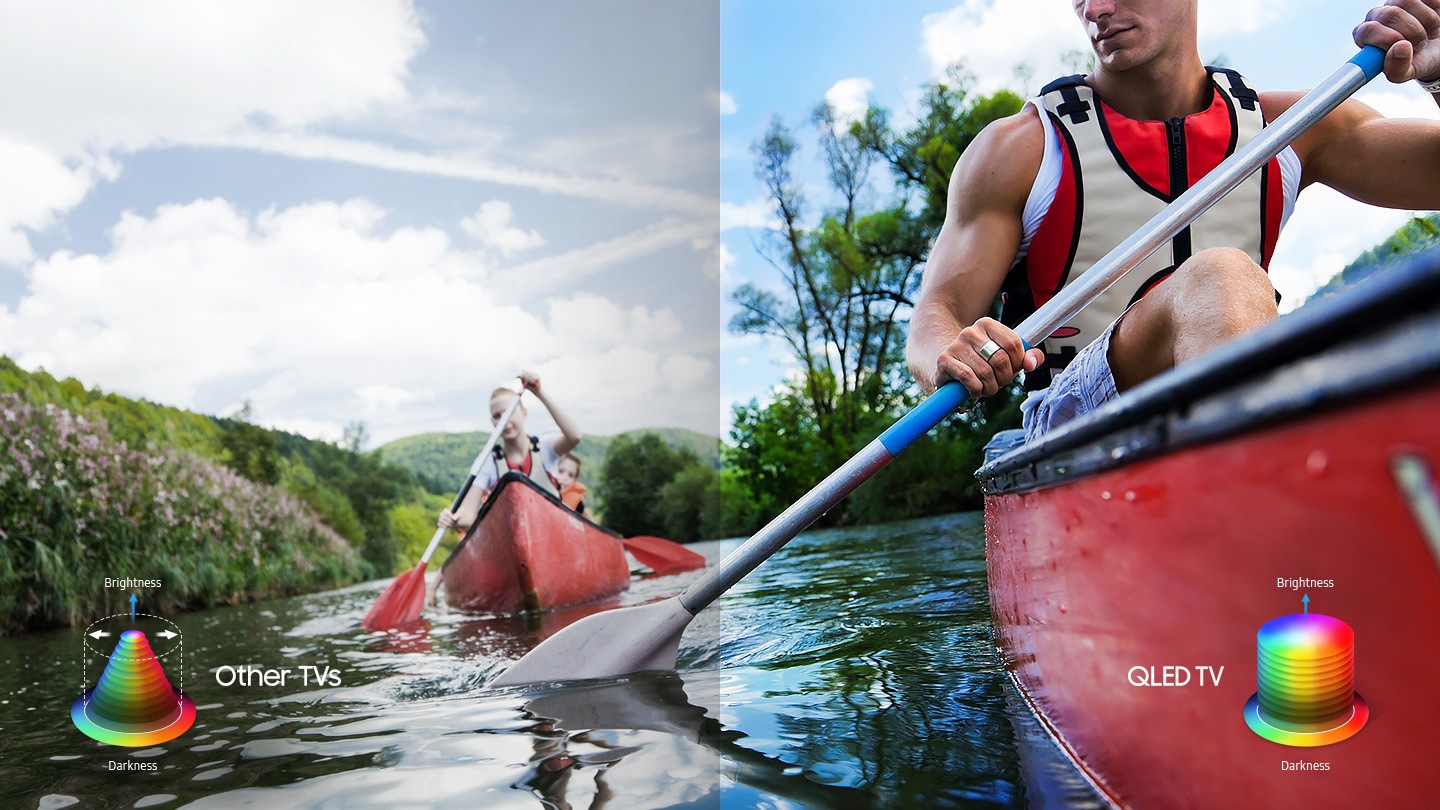 Q Contrast
Q7F delivers phenomenal viewing with more depth and bolder contrasts. No matter the time of day, get mesmerized by the intensity of every scene in any environment.
Q HDR 1500
See what others can't. Be immersed in scenes just as the director intended, finding all the ultimate details that used to stay hidden in dark shadows or whitewashed by brightness.
Q Viewing Angle
Say goodbye to colour distortion. Enjoy the same viewing experience anywhere in your space. With Q7F's vivid colours and great viewing angles, every seat is a great seat.
Q Engine
A more powerful engine to drive that perfect view. Q engine is faster than before, analysing content to give you the most optimal picture quality available.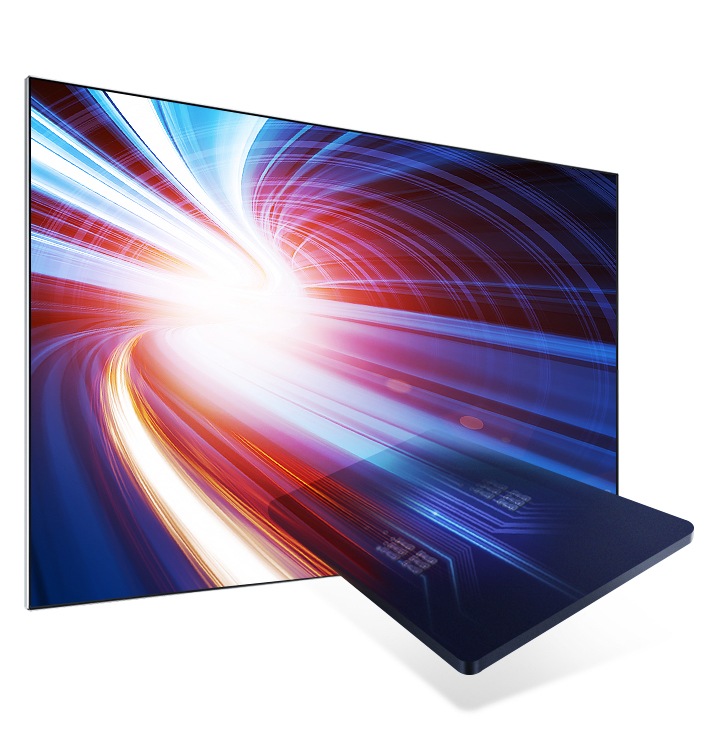 Simply Fabulous
This is simple and modern elegance at its best. With no messy or visible wires, and a smooth and clean back, it looks simply gorgeous. On a stand or placed flush to the wall, it makes all your décor choices look even better.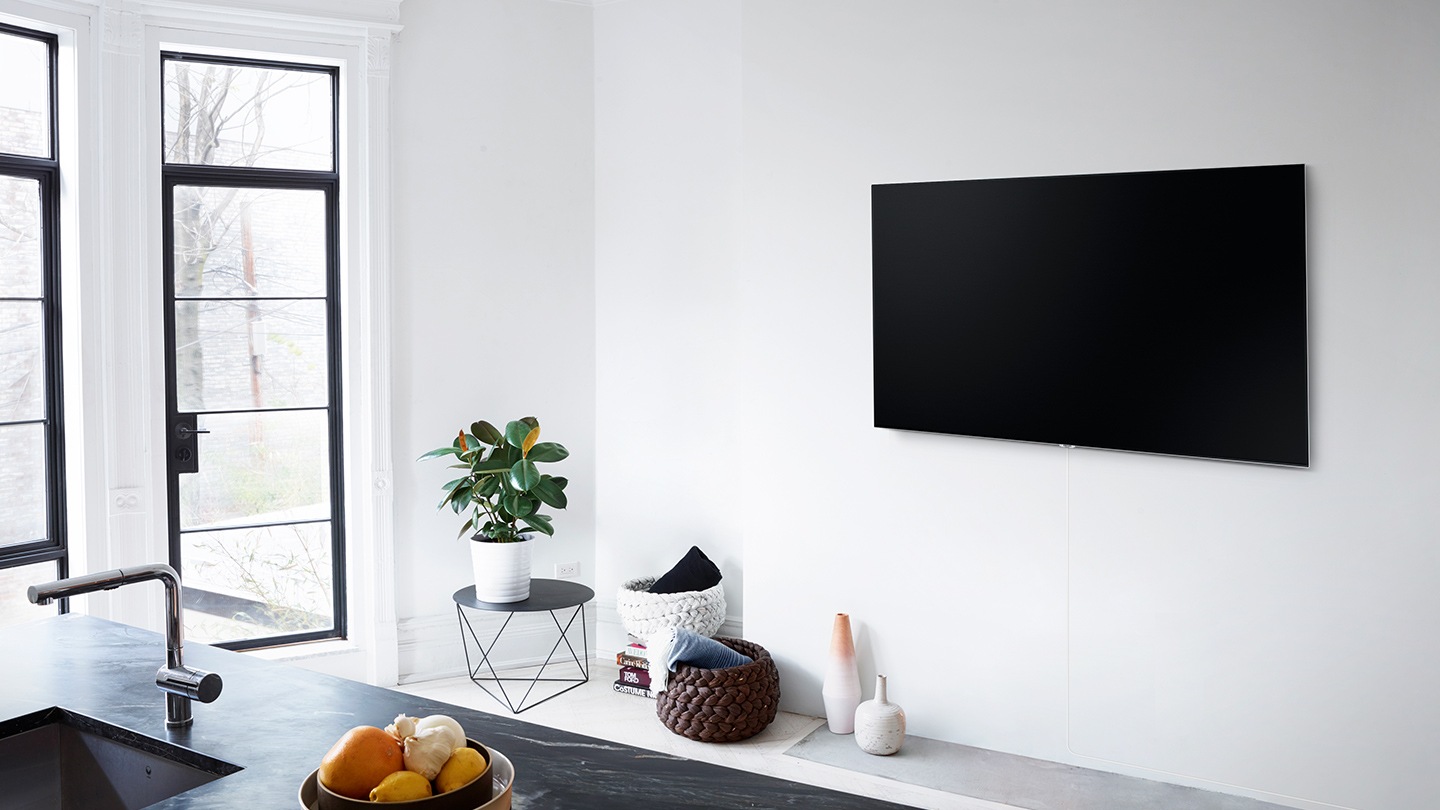 No Gap Wall-Mount
The Q7F mounts beautifully right to the wall, leaving no gap between. Gorgeous from all sides, it fits perfectly in your living room.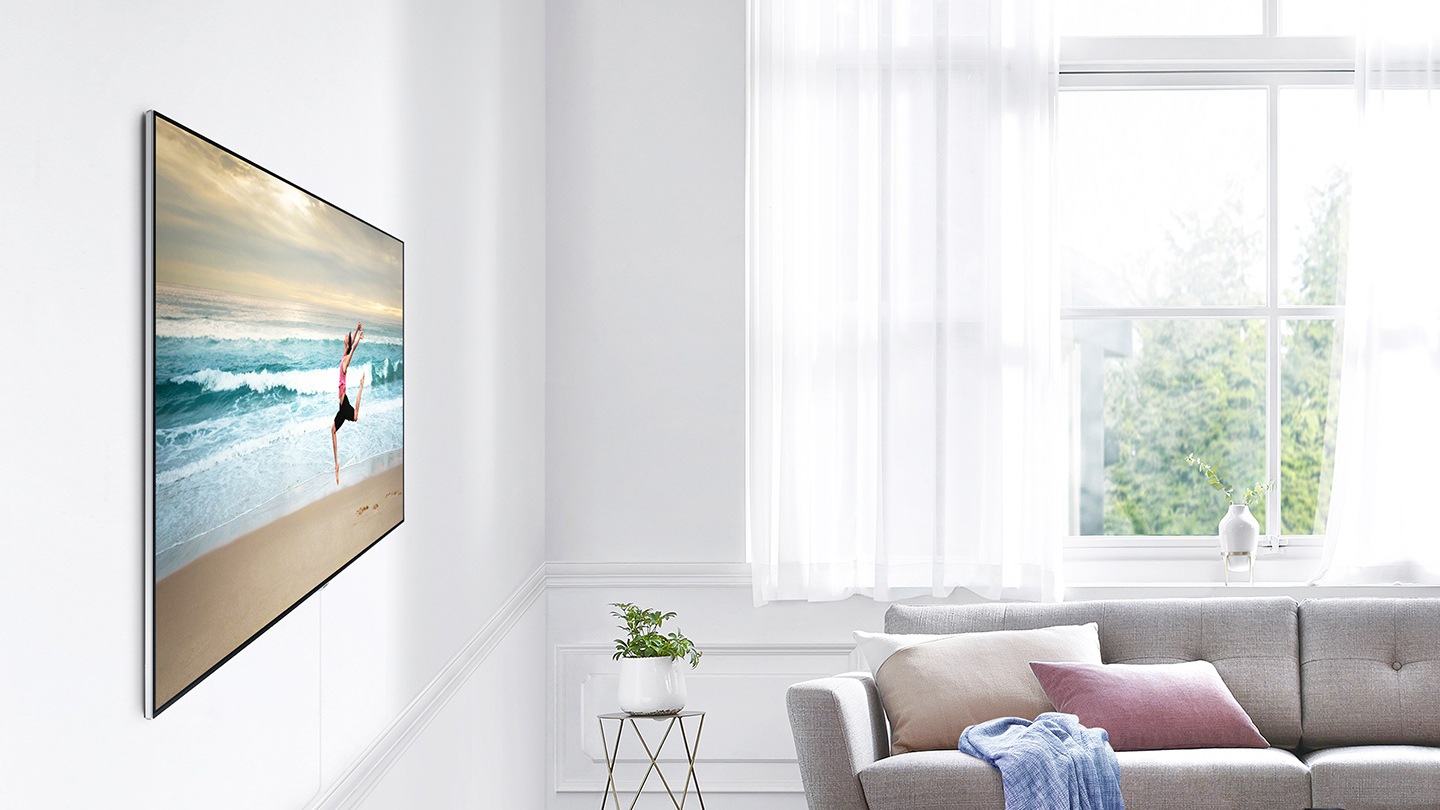 Invisible Connection
Make better use of your space. With a single, nearly invisible optical cable, you can connect all devices without any messy tangled wires. Connect invisibly.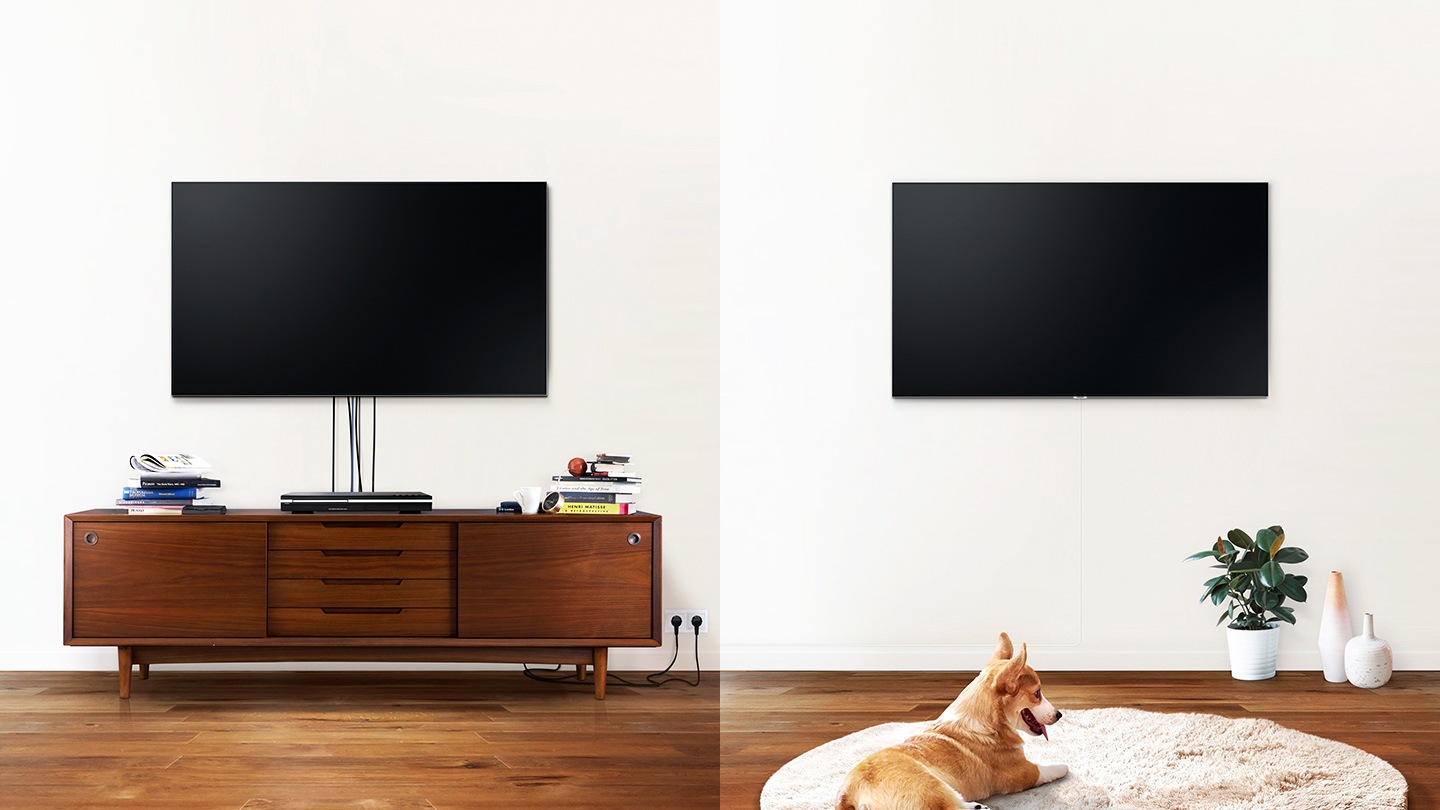 4 Sides Bezel-less Design
See the world through your own space. With no bezels on all 4 sides, get a truly immersive viewing experience. See scenes come alive before your eyes.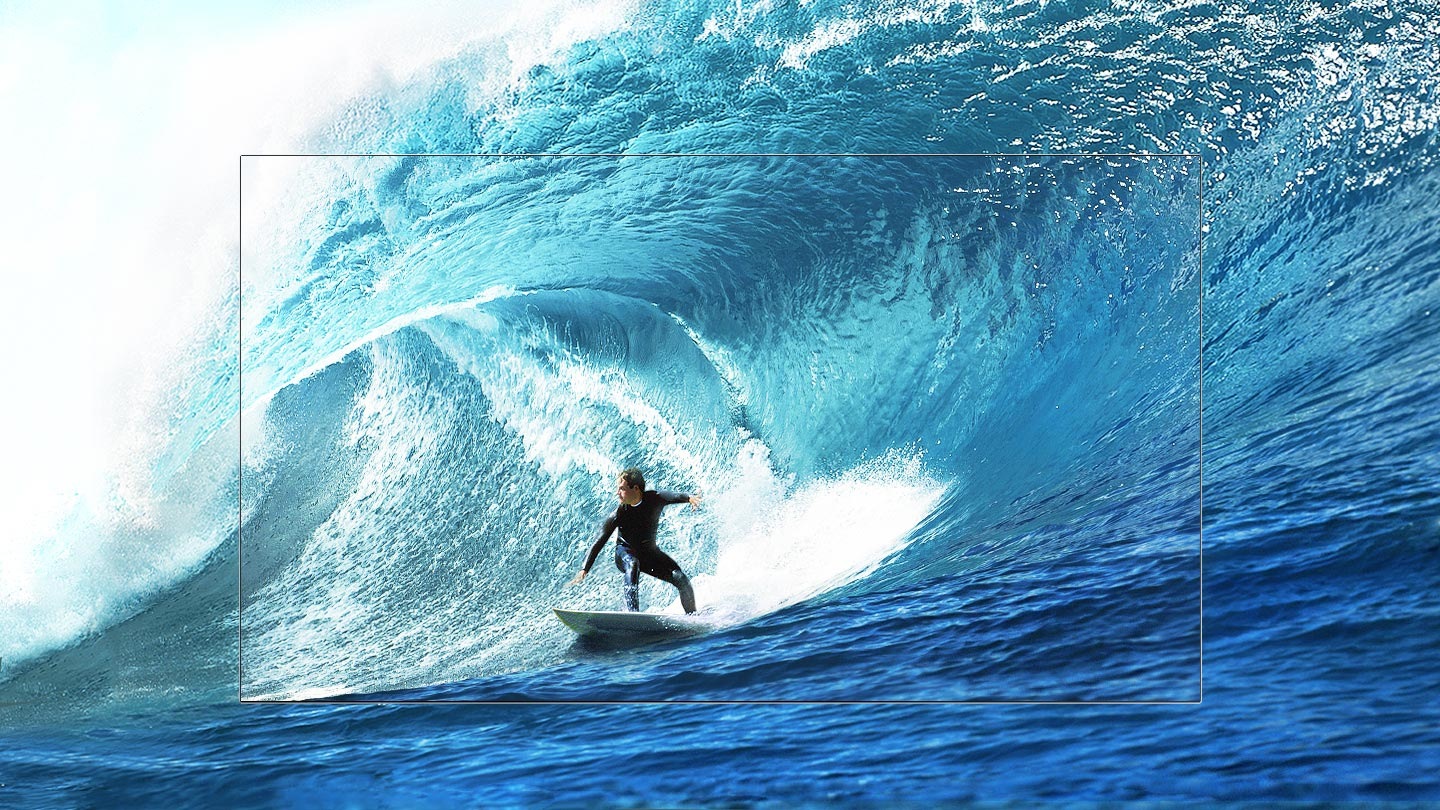 Smarter than ever
Now you really can just sit back and enjoy.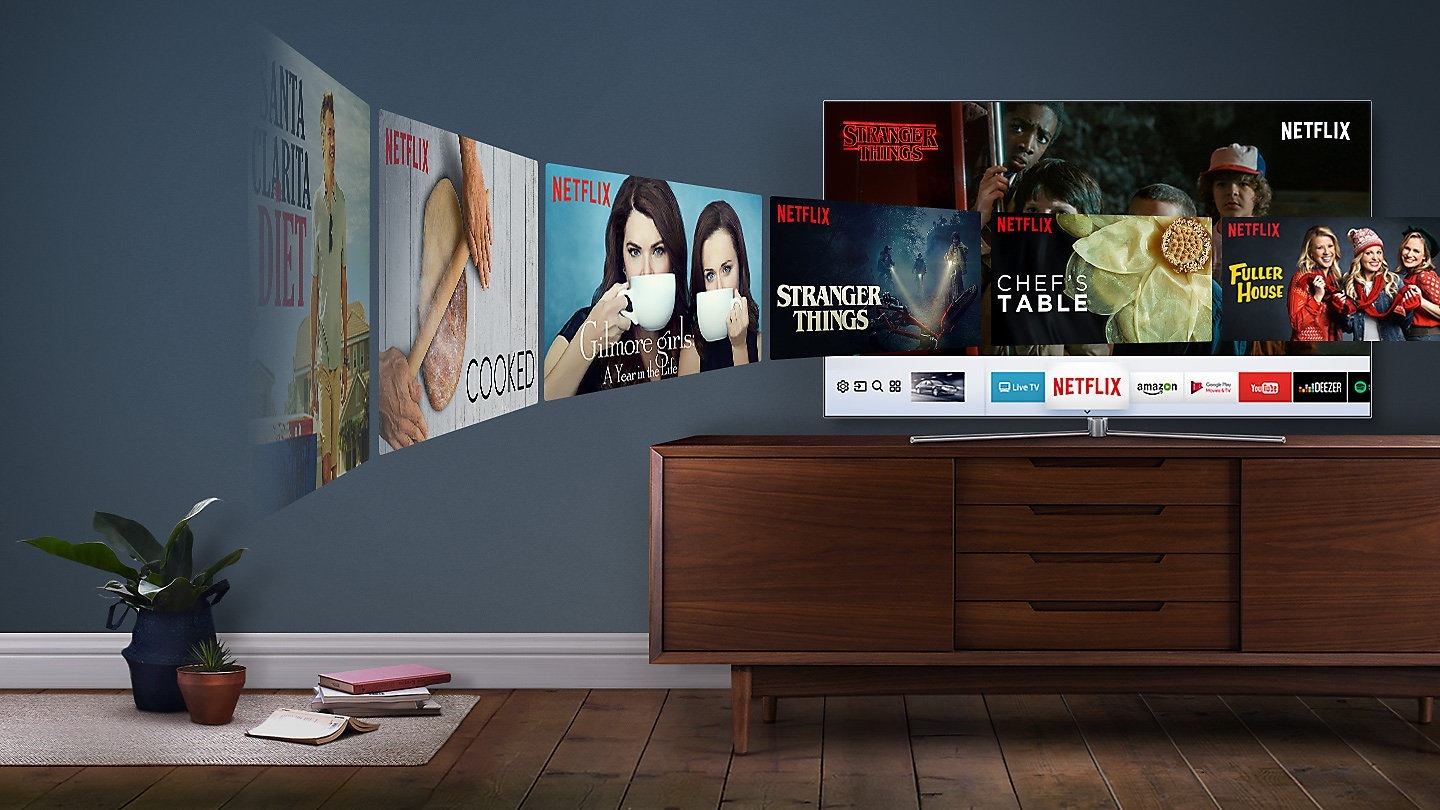 One Remote Control
Get the ultimate control in the palm of your hand. Control all devices connected with just the one remote control. With Voice Control, you'll never have to flip through channels again.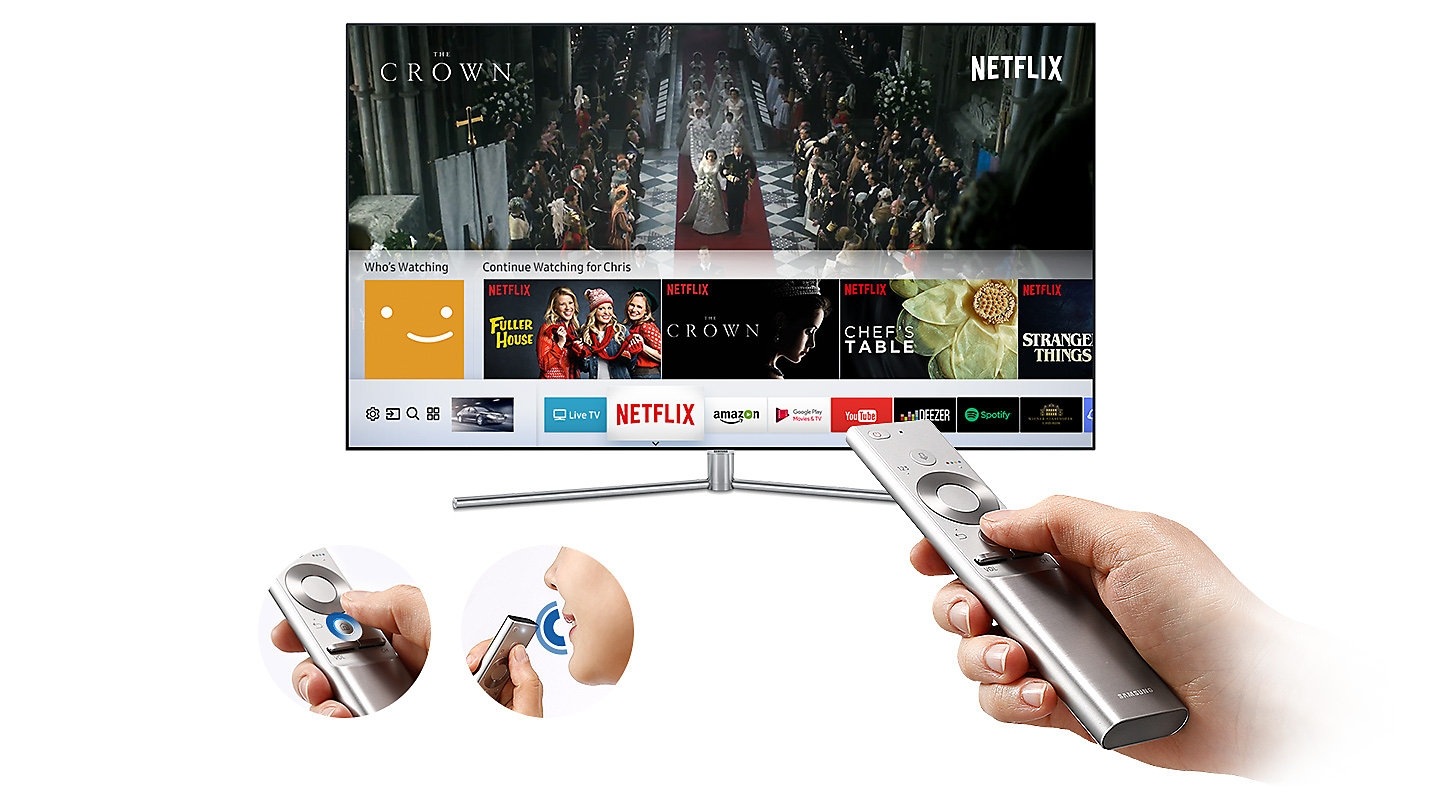 Smart Hub
See everything in one place. One Depth gathers a variety of content for you on one screen. Get easy access to different content providers and check out the thumbnail previews before diving in.
Auto Detection
Find and recognise all your connected devices faster. QLED TV automatically displays device names, and makes all your input selections a breeze.
Smart View
Just connect your mobile to your big screen and enjoy all your content. And with the Smart View app, you can seamlessly control everything from your mobile.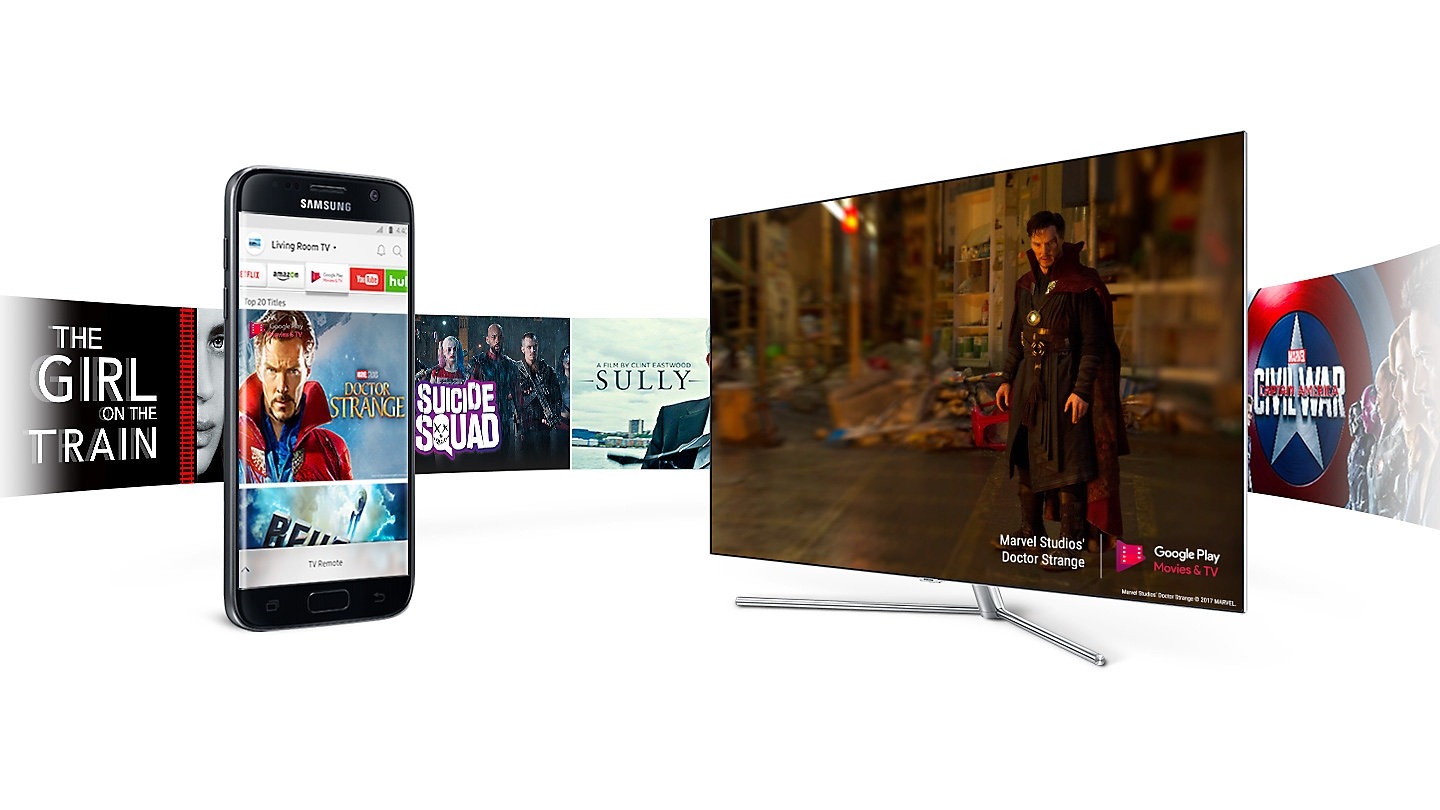 Display
Display resolution
(3840x2160)
3D compatibility
(No)
HD type
(HDR 10+)
TV tuner
Tuner type
(Analog)
Smart TV
Smart TV
(Yes)
Timeshift
(Yes)
Audio
Built-in speaker(s)
(Yes)
Audio system
(4.2 Ch)
Built-in subwoofer
(Yes)
Dolby technologies
(Yes)
Ports & interfaces
Composite video in
(Yes)
RF ports quantity
(1)
Common interface (CI)
(Yes)
Component video (YPbPr/YCbCr) in
(Yes)
USB 2.0 ports quantity
(3)
HDMI ports quantity
(3)
Digital audio optical out
(1)
Networking
Browsing
(Yes)
WLAN-ready
(Yes)
Wi-Fi Direct
(Yes)
Management features
Electronic Programme Guide (EPG)
(Yes)
On Screen Display (OSD) languages
(Local Languages)
Automatic shut off
(Yes)
Performance
Game mode
(Yes)
Extended PVR
(Yes)
Teletext
(Yes)
Power
AC input frequency
(50/60 Hz)
AC input voltage
(100 - 240V)
Power consumption (max)
(230 W)
Weight & dimensions
Width
(18.40cm )
Height
(96.50cm )
Depth
(160.00cm )
Packaging content
Desktop stand
(Yes)
Mounting kit
(Yes)
Handheld remote control
(Yes)
Batteries included
(Yes)
Cables included
(Yes)
Manual
(Yes)
Technical details
RF input
(Yes)
Found it cheaper elsewhere? We will beat the price
Find it cheaper at any major retailer, online or instore, and we will beat the price
We undertake to beat the price of any of our advertised products. This "price beat" excludes all online offers, website sales, opening sales, limited quantity or closing down sales or price errors, or Black Friday promotions. As a proud Supplier of original branded products we will not price beat any price for a grey or parallel import product. Subject to the above listed exclusions, we will beat a price from any local retailer on condition that the identical product must be in stock at the local retailer at the time of the price beat request by the customer from any local retailer on condition that the identical product or promotional offer linked to the identical product (ie freebies and bundle deals) must be in stock at the local retailer at the time of the price beat request by the customer.
Delivering your online order
This service is available throughout South Africa and delivery will be affected between 24 to 72 hours, (Monday to Friday, excludes weekends and public holidays) on condition that your order is placed and payment as well as your order confirmation is received before 12h00. This depends on origin and destination. A further delay of up to 24 hours may be experienced on shipments to or from an Outlaying Delivery Areas.
What will Delivery cost?
Delivery prices differ and are determined by the following –
Small Appliances attract no delivery fee and is delivered FREE of charge
Large appliances attracts a R250 delivery fee
What is the delivery time frames?
Delivery service timeframes will commence upon payment confirmation being received (unless supporting documents are requested i.e. in the case of the verification of TV License, a copy of an I.D will be requested).
Delivery periods will generally be effected within the selected delivery type timeframe, after collection from point of dispatch and between Major Centers from Monday to Fridays
We deliver on Monday to Friday from 08h00 to 17h00 to both business and residential addresses.
No deliveries on a Saturday and Sunday and any Public Holiday.
If you place your order before 12h00 on a Friday, as all deliveries exclude Saturday and Sunday, your delivery will be affected on Monday. Certain Outlaying Delivery Areas routes and centers may experience a 24-hour delay due to lack of transportation available to the location.
Major centers include any destination within a 40km radius of the following cities: Pretoria, Johannesburg, Bloemfontein, Cape Town, George, Port Elizabeth, East London, Durban, Pietermaritzburg and Nelspruit. Delivery outside main centers is usually within 3 working days. The following areas may experience delays due to airline constraints: George, Nelspruit, Richards Bay, Polokwane and Welkom.
What if I miss my delivery?
We will notify you of any failed delivery. This means, should no one be at the delivery address to receive and sign for the goods at the time of delivery. We will endeavor to reschedule the delivery with you within 24 – 48 hours; however you may be liable if any additional handling and shipping charges are incurred for a re-delivery.
What if my items are damaged, faulty or incorrectly delivered?
Incorrect items or quantity delivered
Should the incorrect items or quantity of items be delivered to you, you need to notify HiFi Corp immediately so that we can rectify the situation.
You can choose to notify us by:
Phone on 0860 459 459
Email at [email protected]
We will get someone to uplift the incorrect items and replace them with the correct items.
Damaged or faulty items delivered
Should the items you receive be damaged or faulty, you need to notify HiFi Corp within 24 hours of delivery.
You can choose to notify us by:
Phone on 0860 459 459
Email at [email protected]
We will get someone to uplift the damaged or faulty items and replace them with the correct items
Returns and refunds
What is HiFi Corp's Repair, Exchange and Returns Policy?
Sometimes, things don't quite work out. Luckily, we offer a full returns and exchanges policy.
You may return or exchange goods at any one of our HiFi Corp stores subject to producing the original receipt, and ensuring the merchandise is in its original packaging and condition. Should this not be in in its original condition, a handling fee of up to 15% of the value of the product may be charged as per the CPA.
The following cannot be returned or refunded:
Non-returnable/ non-refundable items
Delivery and or installation costs
Pre-paid cards
Digital content
Any damaged or abused items
Faulty/defective products after 14 days: (excluding all panel televisions larger than 32" (plasma LCD & LED) as well as all Large appliances)
In the unfortunate event that your purchased product becomes faulty or defective, you can opt to have it taken to any HiFi Corp to be seen to. You will be entitled to the following option of as per the CPA:
Have such product repaired
Have product replaced
Be refunded the price paid
In the event that the product is found to be not faulty, you will be liable for all handling and shipping charges; for the collection and the re-delivery of the product to you. You will be liable if the goods are damaged or faulty as a result of misuse, abuse or negligence
The warranty does not cover any defects caused by foreign objects or connection errors that are not part of the appliance.
Refunds can take up to 10 Days to reflect in your bank account. Should you not receive the money within 10 days, kindly contact our contact centre on 0860 459 459